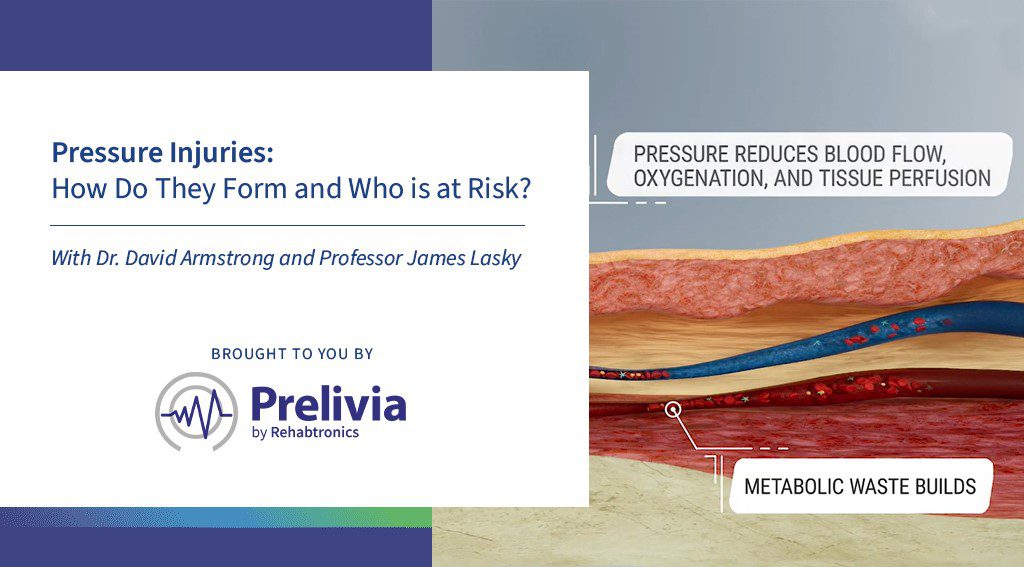 In this second of three webinars about pressure injuries, Dr. David Armstrong and Professor James Lasky discuss how pressure injuries form and who is at risk. Watch this 13-minute video for a brief overview of:
Why a pressure injury forms
The mechanisms of a pressure injury
Issues of tissue perfusion and ischemic injury
Risk factors and comobidities
---
Every year, more than 2.5 million people in the United States suffer from pressure injuries and sixty thousand people die. These numbers are similar worldwide. To help spread awareness and share information about pressure injuries, we're bringing together clinical experts to present a series of webinars that are available to watch on demand.
About our Presenters
David Armstrong, DPM, MD, PhD
Dr. David Armstrong's specific interest lies in pressure injury treatment and prevention to eliminate preventable amputation. He is a well known and accomplished Professor of Surgery in the Keck School of Medicine at the University of Southern California. Dr. Armstrong is the founder and co director of the South Western academic limb salvage Alliance. He has more than 600 Peer Reviewed papers and 100 books or book chapters to his credit, and he is the founding co-editor of the gold standard text American Diabetes Association's clinical care of the diabetic foot as a health care provider at the top of his game, and at the leading edge of wound management and limb salvage.
Professor James Lasky
Professor James Lasky is a retired professor of physical therapy from the University of Montana, where he taught wound management. He has a background in the assessment and treatment of wounds. Currently based in Vancouver, where he researches the care and rehabilitation of spinal cord injury. He is the researcher in residence for the Praxis spinal cord Institute's commercialization program where he mentors companies engaged in emerging technologies focused on the assessment, prevention and treatment of pressure injuries and also spinal cord injuries.